DRAIN RELINING
A cost-effective, efficient & long-lasting method of repairing drainage problems.
Drain Relining for Pipes from 100mm to 1,500mm in Diameter
Drain reline technology is very useful. If you have problems with cracks or defects in your drainage system, you may require repair or reline services to get them working again.
Drain relining can rectify issues such as leaks, flooding, foul odours, structural damage and separation in the pipe. This work is first carried out via CCTV which identifies the issue and establishes if it can be rectified via reline.
Drain relining involves installing a drain lining which bonds the inside diameter of the existing pipe, thus creating a new pipe inside the old one. This method can be used in drains as small as 100mm in diameter all the way up to 1,500mm diameter culverts.
The benefits of drain reline are huge. It saves money on excavation costs, as well as not affecting areas around your property, such as driveways, gardens, extensions and more. It also has a 50-year design life, but with our safety standards our liners have an expectancy of nearly 100 years.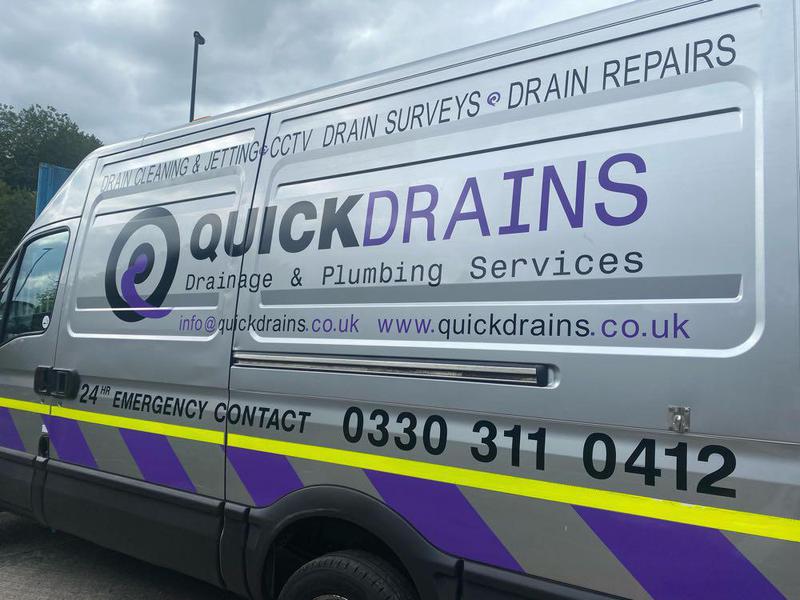 Frequently Asked Questions

Do you offer 24 hour callouts?
If you have a blocked drain in Oldham, you want it sorted as soon as possible. We offer a 24/7 same-day drain unblocking service. No matter the time of day, get in touch and our team will help.
How much does a professional drain relining service cost?
Because the level of work will vary between drains, we price each drain relining project individually. Contact our team to get a quote for your job today. We'll give you a price upfront with no hidden costs.
What is drain relining?
Drain relining is essentially the process of installing a drain lining which bonds to the inside of your pipe. This has the effect of creating a new pipe inside of the old one, addressing the issues with cracks or defects within the system.
Should I replace or reline my drains?
Replacing a drain can be costly and a lot of work is involved in locating and excavating the problem pipe. Drain relining presents a more convenient and cost-effective option, keeping disruption to a minimum.
Honest, Reliable & Upfront Pricing.
No Call-Out Charges Or Hidden Fees.
Our Reputation Is Built On Our Results.
24/7, Same-Day Service Guaranteed.
Guides
How To Unblock A Drain
Guides
How to Fix a Dishwasher That Isn't Draining
Guides
How To Unblock A Drain
Interviewed by Checkatrade
Insurance checked
ID checked
Address checked
References checked
Checkatrade standard signed

Great communication and arrived when he said he would. Would highly recommend and will use again.

Available 24 Hours A Day, 7 Days A Week:
0161 885 3775